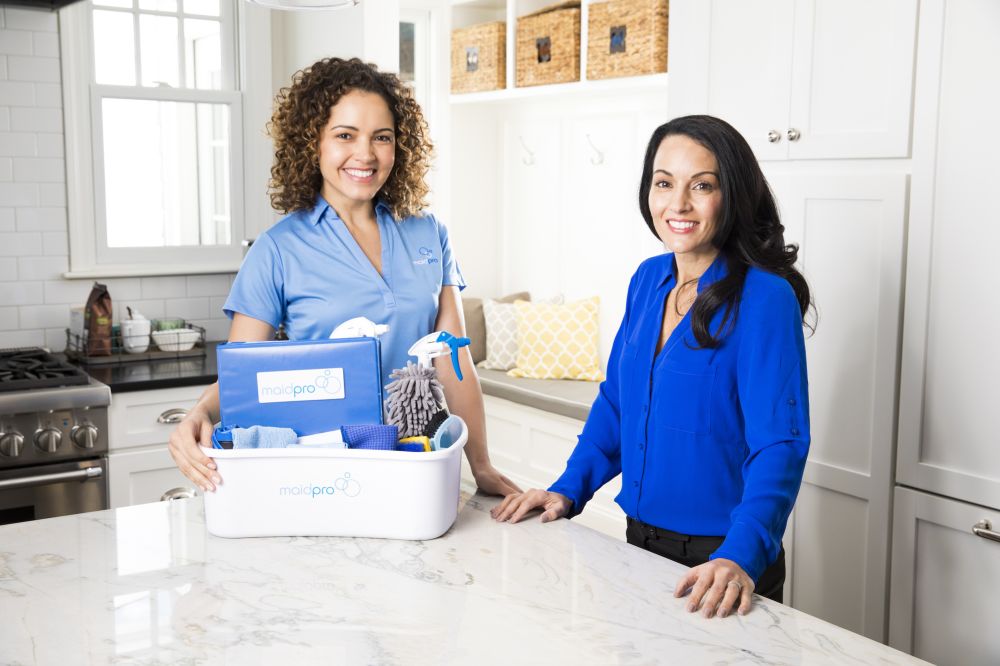 Get to Know MaidPro
If you've thought about being your own boss and want control of your work, finances, and life, MaidPro can offer you two things: a business that fulfills the dream of being your own boss, of paying yourself and not someone else and a business that will let you have the freedom to live on your own terms, travel when you want, spend more time with family, and the flexibility to enjoy your life.
Learn more about MaidPro: a home cleaning franchise that can offer exactly what you want.
Interested in opening your own MaidPro franchise? Take the next step and request more information.
Send Me More Information
Who Makes an Ideal MaidPro Franchisee?
Successful Franchisees like people. They enjoy personal interaction and work well with others.
Successful Franchisees speak clearly and confidently. They inspire trust and confidence.
Successful Franchisees understand that technology is important. They are willing to invest in systems.
Successful Franchisees are open to new ideas and spend time learning new concepts.
Successful Franchisees have a vision for their business and what type of culture they want to create.
Successful Franchisees are good with numbers and accounting doesn't scare them.
Successful Franchisees love to be hospitable. Making customers happy is fun for them.
Successful Franchisees can check the drama at the door. Life happens, but they can keep it out of the office.
Successful Franchisees feel that they are lucky.
Successful Franchisees are coachable. They understand even someone as talented as Tom Brady (ok we're in New England) has a coach.
MaidPro Frequently Asked Questions (FAQs)
Get MaidPro Information Today!
Franchise information about

MaidPro
Net Worth Required
$50,000
Total Startup Investment
$74,560 - $204,450
US/Canada Franchise Units
245
What Franchise Owners are Saying
"With everything a home cleaning business offers, ultimately, I love that we're really helping our clients have more free time in their life."
Michelle Spitzer
MaidPro Franchisee